Texte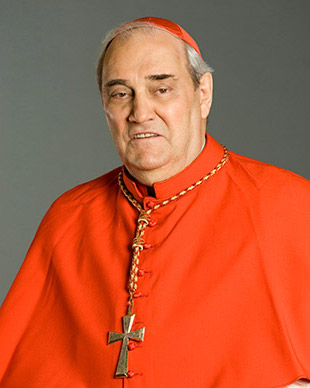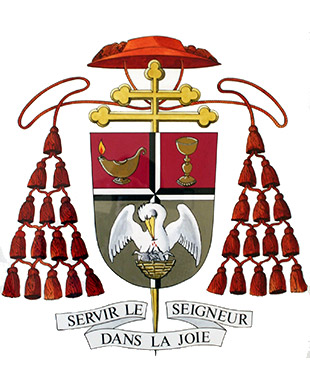 Jean-Claude Cardinal Turcotte was born in Montreal on June 26, 1936. After classical studies at Collège André-Grasset (1947-1955), he entered the Grand Séminaire de Montréal where he obtained a degree in sacred theology. Ordained priest on May 24, 1959 at Saint-Vincent-de-Paul Church in Laval by Most Reverend Laurent Morin, Auxiliary Bishop of Montreal, he was first appointed Vicar at Saint-Mathias-Apôtre parish (1959-1961), then Assistant Diocesan Chaplain of the Young Christian Workers (1961-1964).
Upon his return from a year of social pastoral studies at the Catholic Faculties in Lille, France, he held the position of diocesan chaplain for the Jeunesse indépendante catholique féminine and the Christian Workers' Movement (1965-1967). From 1967 to 1974, he was in charge of various functions at the Office du Clergé. In 1974, he became director of the Parish Pastoral Office and then, in 1977, procurator of the diocese. In 1981, Archbishop Paul Grégoire of Montreal entrusted him with the mandate of Vicar General of the Diocese and General Coordinator of Pastoral Care.
On April 15, 1982, Pope John Paul II appointed him Bishop of Suas and Auxiliary Bishop of Montreal. He received his episcopal ordination from Msgr. Paul Grégoire on June 29, 1982. During the Holy Father's visit in 1984, he was delegate of the Bishops of Quebec to the Provincial Government and also coordinated the visit to the Diocese of Montreal. On March 17, 1990, Pope John Paul II appointed him Archbishop of the Diocese of Montreal.
In August 1993, he went to Denver, Colorado, to participate in the 8th World Youth Day, where he was invited to offer catechesis to French-speaking youth. In October 1994, he went to Rome to participate in the Synod of Bishops on Consecrated Life. On October 30, 1994, His Holiness Pope John Paul II announced his appointment as Cardinal of the Holy Roman Church. In Rome, on 26 November, he was introduced to the College of Cardinals. On December 12, 1994, the Holy Father appointed him a member of the Pontifical Council for Social Communications and a member of the Congregation for the Causes of Saints.
On June 6, 1995, McGill University in Montreal awarded him an honorary doctorate in Theology. In October 1995, he was elected Vice-President of the Canadian Conference of Catholic Bishops. From 1996 to 2006, he was a member of the Prefecture of Economic Affairs of the Holy See.
In August 1997, during the 12th World Youth Day in Paris, the Cardinal was invited to give catechesis to young Francophones. A few months later, in October 1997, he was elected President of the Canadian Conference of Catholic Bishops, a position he held until 1999. That same year, he participated in the Special Assembly for America of the Synod of Bishops. At the request of the Holy Father, he acts as President of the Commission for the final message. He actively participated in the World Youth Days in Rome (2000), Toronto (2002), and Cologne (2005). Each time, he was invited to deliver two catecheses to young Francophones.
In June 2007, Concordia University of Montreal awarded him an honorary doctorate in law to recognize his work as a pastor and his support for religious, spiritual and philanthropic works. In May 2009, he was named a member of the Congregation for the Evangelization of Peoples.
In June 2011, having reached the age of seventy-five, Cardinal Turcotte submitted his resignation to Pope Benedict XVI. This was accepted in March 2012 with the appointment of a new Archbishop, Msgr. Christian Lépine.  
The following year, in 2013, Cardinal Turcotte participated in the Conclave which lead to the election of Pope Francis.
Very close to community organizations, the Cardinal sponsored several of them in addition to presiding over a blood drive that takes place each year on Good Friday. Several events marked his episcopate, notably the canonization of Brother André in 2010. A recognized communicator, he has generously collaborated with the media and chaired annual collections supported by bold advertising concepts.