Excerpt from Training (below)
Training 2023
Focus on the Victims of Abuse - beginning January 21, 2023 – Register Now!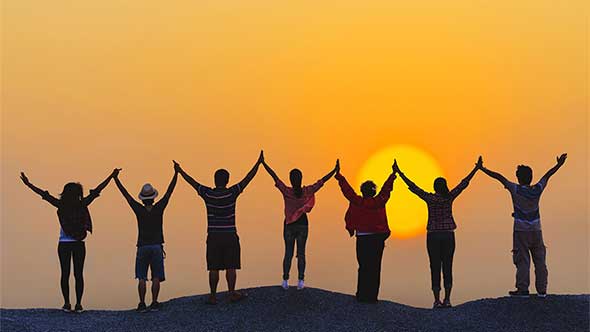 Seven one-day seminars and one spread over two evenings will be offered, from January 21 to April 29, for pastoral staff, churchwardens, paid staff, volunteer catechists (over 18) and PHC volunteers. All other parish volunteers are welcome.
Here are a few inspiring testimonials from participants collected during the fall seminars:
""This is one of the most effective sessions I ever received about the issue of sexual abuse, especially from church authorities.""
"The session was very enlightening. I am glad the Archdiocese is the leader in the path of reconciliation."
"The creation of the Ombudsman position is fantastic. It gives me hope for the future of the Catholic Church."
Please register by clicking on the Eventbrite link for the date and location that is convenient for you. You can also click on the QR code to connect to the website.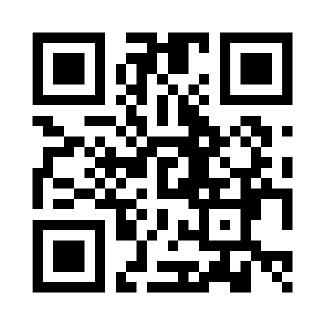 CALENDAR 2023
FOCUS ON VICTIMS OF ABUSE TRAINING SEMINARS PHASE II PART 2
  Marie-Auxiliatrice de Rivière-des-Prairies Mission, 8550, ave Joliot-Curie, Rivière des Prairies QC H1E 4H7 - 514-648-9424
  Notre-Dame de l'Amour Divin Church, 765 Roland-Forget St., Laval H7E 4C1 - 450-663-1120
  Notre-Dame-des-Champs Church, 187 Iberville Blvd, Repentigny, QC J6A 1Z1 - 450 654-5732
  Marie-Reine des Cœurs Shrine, 5875 Sherbrooke St. East, Mtl H1N 1B6 - 514-254-5376
  St-Sixte Church, 1895, de l'Église St., Ville Saint-Laurent, H4M 2M9 - 514-747-7621
  Saint Thomas à Becket Church, 4320 Ste-Anne St., Pierrefonds, H9H 4Y7 - 514-626-4111
  Mère-des-Chrétiens Mission, 1600 rue Thierry, LaSalle, H8M 2A9 - 514 365 2830
 ​​​​​​​ Saint- Pie X Church, 1065, Pie-X Blvd, Laval, H7V 3B2 – 450 – 682-5515
To register, please open the Guide for registration via Eventbrite and follow the directions.
If you need information about registering for this training seminar, please contact the Pastoral Responsible Ministry at 514 925-4300 # 353.

BRING YOUR QR CODE, YOUR LUNCH AND A PENCIL
Do you want to file a complaint? Contact the Ombudsman.
''The Archdiocese of Montreal is committed to carrying out a thorough investigation in its search for the truth. To that end, it has mandated an Ombudsman, whose function will be autonomous and independent of the Church. Any person who calls upon the Ombudsman to file a complaint concerning any form of abuse or inappropriate behaviour, regardless of the age of the victim, will be welcomed by her with goodwill and compassion.

We want to ensure that victims are listened to and receive better support.

+ Christian Lépine
Archbishop of Montreal

Letter from the Archbishop
Documents concerning the processing of complaints
Episcopal reporting system
Report by the Honourable Justice Capriolo
Responsible pastoral ministry
---
"Walk the Talk"
In an open letter published on September 8, 2018, in La Presse and The Gazette, Archbishop Lépine appeals to everyone within the Church to be resolute in tackling the issue of sexual abuse.
---
Bishop Reporting System
| | |
| --- | --- |
| The Bishops of Canada launch a national, bilingual service for reporting situations of sexual abuse either committed or covered-up by a Bishop. This service furthers their commitment to responsibility, accountability and transparency in matters of clergy sexual abuse and their commitment to facilitate healing and justice for victims-survivors. | |
---
Filing a complaint
| | |
| --- | --- |
| The Capriolo Report was released November 25, 2020. With the support of a Committee co-chaired by Archbishop Lépine and the Honourable Pepita G. Capriolo, we are undertaking to implement the recommendations contained in that Report. The end result will be an abuse complaint process that focuses on the victim, that examines all forms of abuse, and under which a victim's age no longer constitutes a criterion for reporting a complaint. The existence of an Ombudsman, the creation of a lay Advisory Committee comprising five members, one of whom is a survivor, and the fact that investigations are conducted by external experts will ensure that each complaint is treated with all due diligence and respect. | |
---
Video testimonial - Il faut le dire (currently available in French only)
Independent report by the Honourable Pepita G. Capriolo on the complaints against former priest Brian Boucher
The Roman Catholic Archdiocese of Montreal has released the report of the independent investigation into the handling of complaints received about former priest Brian Boucher. The 276-page report by the Honourable Pepita G. Capriolo, a retired Quebec Superior Court judge, was made public at a press conference in her presence and that of Archbishop Christian Lépine of Montreal.
Nous avons diffusé un communiqué le 9 juin 2022 sur le rapport de l'honorable André Denis sur ses deux mandats portant sur l'examen des dossiers personnels de toutes les personnes vivantes, incluant les personnes actives ou à la retraite, ayant servi dans neuf diocèses, en 1940 et 2022, ainsi que sur un audit statistique afin de recenser les abus sexuels confirmés ou bien fondés, ayant été imputés à tout évêque, prêtre, diacre permanent, membre du personnel employé par un diocèse ou du personnel pastoral ayant œuvré en paroisse entre les années 1940 et 2021.
Communiqué du 9 juin 2022


Rapport de l'honorable André Denis

In June of 2016, our archbishop Most Rev. Christian Lépine published the Decree regarding the Diocesan Policy for Pastoral Responsibility, preparing for the implementation of a pilot project in some of the parishes of our diocese.

The time has now come to present the first summary of what was carried out by the parish pastoral teams that were part of this pilot project.

On this page you will find a monthly publication which will highlight the experiences of each of the parishes that were involved in the implementation of this policy. Three sections are presented: steps undertaken, challenges that were met with, and accomplishments, so as to recognize the efforts of those pastors and parish teams who put this pastoral responsibility into practice.

If you are a pastor of a parish within the diocese of Montreal and you would like to apply these new diocesan norms, please contact the diocesan coordinator of Pastoral Responsibility Services. It will be a pleasure to accompany you and to provide you with all of the necessary tools for this process.

The principal objective of the Diocesan Policy for Pastoral Responsibility is to assure a healthy and safe environment for all, while preventing all types of abuse of those who are vulnerable.
Pilot parish summaries:

Saint-François-de-Montmorency-Laval
Purification de la Bienheureuse-Vierge-Marie and Notre-Dame-des-Champs
Saint-Théophile and Sainte-Dorothée
The diocesan pastoral responsibility service wants all parishes, works and diocesan organizations to put into place a systemized screening process for salaried personnel and volunteers. Integrating this process of preventative measures into current systems of operations will allow us to achieve the objectives of the pastoral responsibility policy.
Contact information:
Responsible Pastoral Ministry
2000, rue Sherbrooke Ouest
Montréal (Qc)
H3H 1G4
(514) 925-4300, ext. 353
pastoresponsable@diocesemontreal.org