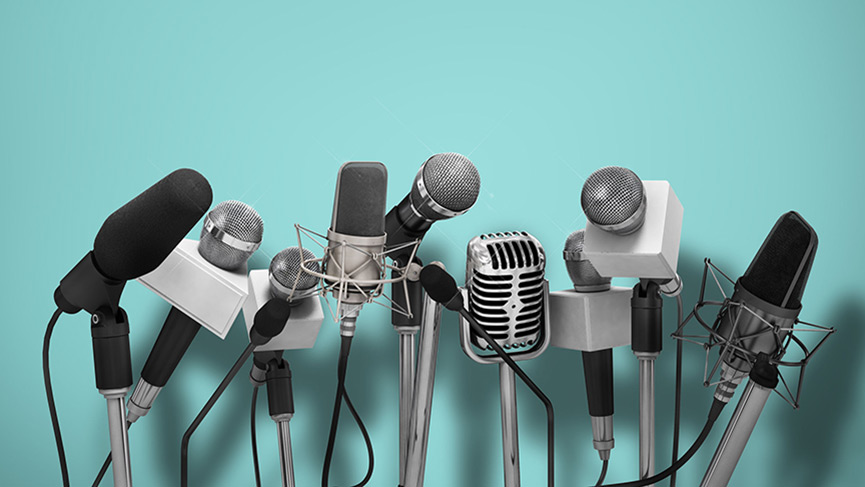 Here is the list of the most recent press releases that the Catholic Church of Montreal has published. For media inquiries, please contact Ms. Erika Jacinto at (514) 925-4300, ext. 204 or ejacinto@diocesemontreal.org
 
2020
September 10, 2020
They each have a name: Remembering Montreal's Unclaimed Dead at Mary Queen of the World Cathedral Wednesday, September 16, at 2 p.m.

August 19, 2020
Two upcoming priestly ordinations: Pascal Cyr and Francis Bégin
June 30, 2020
The Grand Séminaire de Montréal is Relocating
June 22, 2020
Mary Queen of the World Cathedral reopens its doors and Feast Day Celebration for St. John the Baptist, Patron Saint of French Canadians
June 17, 2020
Gradual reopening of churches
May 28, 2020
Vigil Mass for Pentecost - Saturday, May 30, 2020
May 11, 2020
Mass to celebrate the dignity of human life - May 14, 2020
April 29, 2020
Archbishop Lépine to consecrate the Archdiocese of Montreal to Mary, Mother of the Church, this Friday, May 1, 2020
April 24, 2020
An invitation to pray the Via lucis
April 21, 2020
A special Mass In time of pandemic - Wednesday, April 22
April 9, 2020
Catholic Church of Montreal issues a Holy Week message of Hope
April 1, 2020
Special mass for youth : Palm Sunday April 4 via YouTube

March 27, 2020
COVID-19: Crescendo of the Bells

March 13, 2020
Live Broadcast of Mass of Solidarity at Saint Joseph's Oratory of Mount Royal

February 29 2020
Rite for Admission to the Permanent Diaconate to take place in March
January 28 2020
The 24th World Day for Consecrated Life
Diocesan Celebration on February 1, 2020
2019
December 10, 2019
Two colourful celebrations in Montreal will highlight the Feast of Our Lady of Guadalupe, Patroness of the Americas
November 25, 2019
Abuse of Minors: The Roman Catholic Archdiocese of Montreal commissions The Honourable Pepita G. Capriolo to conduct an external investigation regarding Brian Boucher
October 31, 2019
Wearing the White Poppy: an Important Gesture
October 4, 2019
Sent to the Atikamekw

October 3, 2019
Death of Bishop Gérard Tremblay, P.S.S.

October 3, 2019
The procession of the Lord of Miracles: an event not to miss during the "Latin American Heritage Month in Montreal"

October 3, 2019
Francis Bégin to be ordained to the diaconate tomorrow

October 3, 2019
"Accomplishing One's Death": a conference like no other

September 18, 2019
Priestly Ordination of Robert Assaly, a former Anglican priest this Friday
September 18, 2019
Matt Fradd to Headline Montreal Conference on Pornography
September 16, 2019
Relics of Saint Pio of Pietrelcina and Saint John Paul II to visit Montreal
September 11, 2019
Mass for the beginning of the 2019 school year
August 19, 2019
Pastoral Care: Sick and vulnerable people must be shown the most profound respect
August 6, 2019
Restoration of Religious Heritage
July 30, 2019
Details on the First Edition of a Pilgrimage in Honour of the Holy Family
July 17, 2019
Fasting and pilgrimage for nuclear disarmament
June 26, 2019
Most Rev. Christian Rodembourg, Bishop of Saint-Hyacinthe, will celebrate a Mass in Spanish for seasonal workers
June 18, 2019
Archbishop Lépine invites you to the Feast of Corpus Christi
May 22, 2019
Ordination of six new permanent deacons in the Catholic Church of Montreal
May 15, 2019
Priestly Ordination of Emanuel Zetino
May 15, 2019
Mass for the 377th anniversary of the foundation of Montreal
April 29, 2019
The Catholic Church of Montreal launches its new awareness campaign under the theme "Finding your way"
April 15, 2019
Fire at Notre-Dame Cathedral in Paris: Statement of the Roman Catholic Archbishop of Montreal, Archbishop Christian Lépine
April 15, 2019
Traditional Good Friday Blood Drive and Holy Week Schedule at Mary Queen of the World Cathedral
April 15, 2019
Giving Blood: a feel good act!
April 11, 2019
Diocesan World Youth Day Details have been released
April 3, 2019
Class Action Request: Statement from the Roman Catholic Archdiocese of Montreal
March 27, 2019
Abuse of Minors: External Audit
March 22, 2019
Assault at St. Joseph's Oratory: Statement of the Archbishop
March 20, 2019
City Hall crucifix to be removed: Statement of the Roman Catholic Archbishop of Montreal,Archbishop Christian Lépine
March 18, 2019
Saint Oscar Romero: a Conference and a Mass of Thanksgiving
January 21, 2019
Fr. Brian Boucher pleads guilty: Archdiocese responds
January 16, 2019
At least 225 young Quebecers will take part in the 34th World Youth Day in Panama
January 8, 2019
Guilty verdict rendered: Fr. Brian Boucher
2018
December 6, 2018
Two colourful celebrations in Montreal will highlight the Feast of Our Lady of Guadalupe, Patroness of the Americas
November 20, 2018
Diocesan Triduum for the Feast of Christ, King of the Universe
November 14, 2018
Parish Vitality: A conference to prepare parishes for the 21st century
September 12, 2018
The Catholic Church of Montreal Announces New Website Launch
August 31, 2018
"Celebrating the churches of Montreal", September 7, 8, and 9, 2018, an event not to be missed!
August 25, 2018
Pascale Haddad joins the team of Archdiocese of Montreal as director of Office of Faith Education
July 6, 2018
Most Rev. Luigi Bonazzi, Apostolic Nuncio to Canada, will celebrate a Mass in Spanish for seasonal workers
May 28, 2018
Archbishop Lépine to lead Corpus Christi Procession
April 18, 2018
Laura Rochford joins the team at the Archdiocese of Montreal as Financial Administrator
April 18, 2018
Archdiocese of Montreal establishes new office for Development and Planned Giving
April 16, 2018
Congratulations to Bishop Thomas Dowd – 2018 Concordia University John F. Lemieux Medal Alumni Recognition Winner
April 3, 2018
Most Reverend Christian Lépine to meet several sponsored refugee families
April 3, 2018
The Catholic Church of Montreal to Participate in the Parents and Kids Fair
March 26, 2018
Traditional Good Friday Blood Drive and Holy Week schedule at Mary Queen of the World Cathedral
March 19, 2018
The Catholic Church of Montreal releases details of the 33rd celebration of World Youth Day on March 24 under the theme: "Do not be afraid, Mary, for you have found favour with God." (Lk 1: 30)
January 23, 2018
Catholic Archidiocese of Montreal to receive the Relic of St. Francis Xavier
January 17, 2018
The Catholic Archidioce of Montreal invites Montrealers to pay Tribure to father Emmet "POPS" Johns
January 15, 2018
Decoding Love, a conference based on Saint John Paul II's Theology of the Body
January 3, 2018
A historic walk to mark the 375th anniversary of Paul de Chomedey, Sieur de Maisonneuve's raising of the cross on Mount Royal
2017
October 24, 2017
Forum for Millennials: the Catholic Church is listening
October 20, 2017
Catholic Church in Montreal opens a reception center for asylum seekers
September 27, 2017
Erika Jacinto has joined the archdiocesan team as Director of Communications and Media Relations for the Catholic Church in Montreal