The 24th World Day for Consecrated Life
10-02-2020
More than 150 people gathered Feb. 1 at Mary Queen of the World Cathedral for a special Mass celebrated by Archbishop Christian Lépine, in observance of the 24th World Day for Consecrated Life.
About 30 religious communities were represented. Members of Secular Institutes, some people living the life of virginity, one hermit and members of other movements and associations were also in attendance.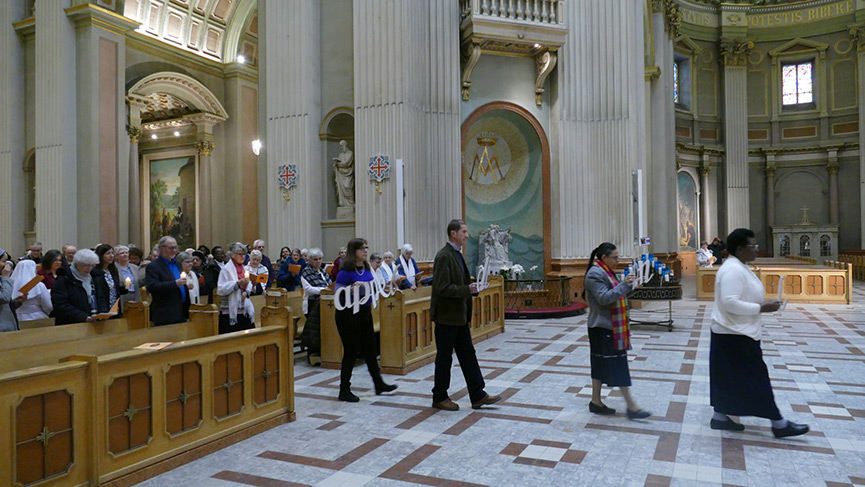 A visual display unit placed in front of the altar indicated what this day really meant: "Thank you for the gift of the call". This "Thank you" resonated all-day long. Archbishop Lépine stated it in his homily and it was included in the universal prayer read in several languages. It illustrated that the call to live a consecrated life is being heard by the whole People of God, everywhere in the world. The presence of a multicultural assembly was an obvious testimony of that reality.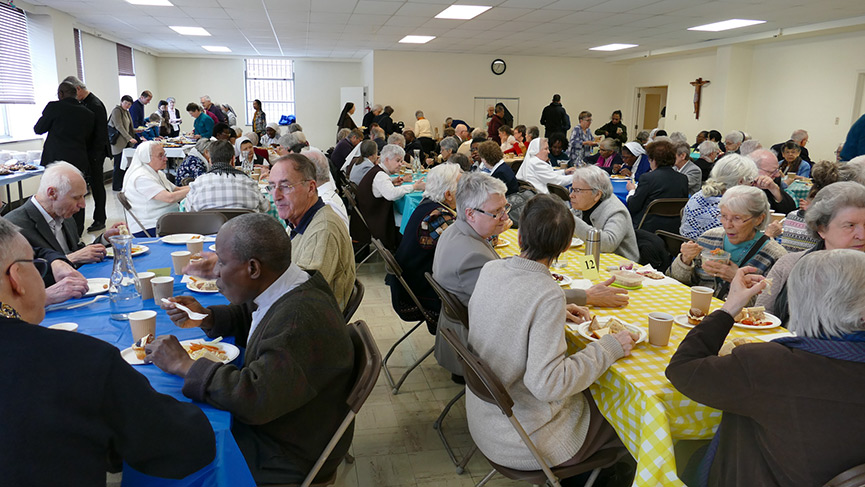 After Mass, we all gathered to share a convivial meal, which was followed by a time of reflection and fellowship to reinforce relationships between people living a consecrated life, and to understand better what our pastors worry about.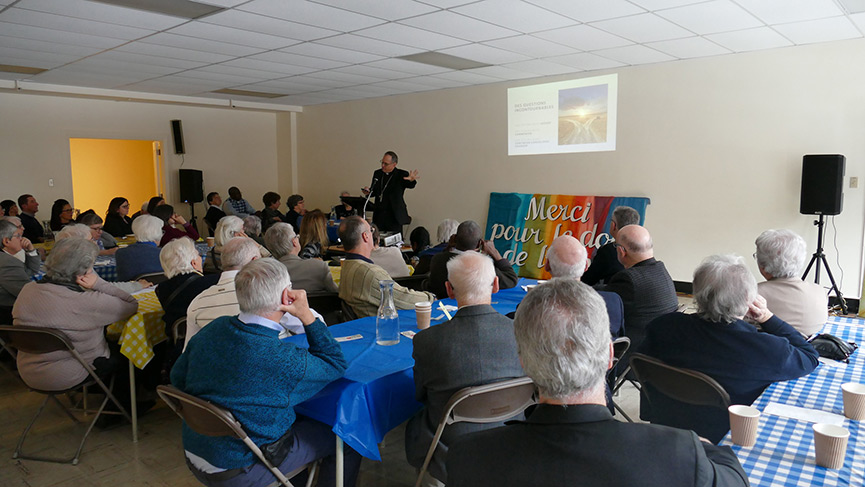 First, Bishop Faubert explained roughly what the "Missionary Transformation Worksite" consists of in our diocese. His presentation was followed by another from Marianne Kallini and Stephanie Ranavalonarivo on the Responsible Pastoral Ministry Policy. As they explained, "the goal of this policy is to prevent all types of sexual, emotional, financial and physical abuse against minor or vulnerable people, in order to protect everyone's dignity and integrity." Implemented since June 2016, this prevention policy will be implemented in all 194 parishes in Montreal by June 2020.
   
A collaborative project on the same subject held between the Diocese of Montreal and religious communities was presented by Cosmin Dina. His presentation was followed by a vivid exchange of opinions held between people gathered in small groups.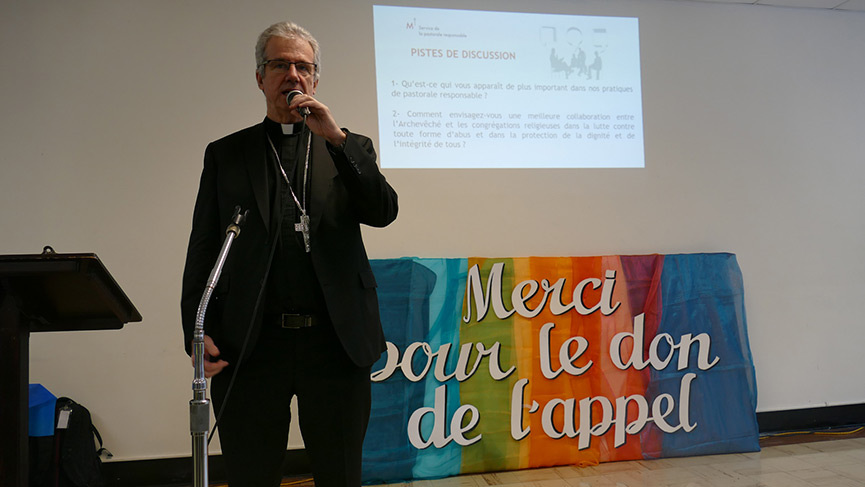 Archbishop Lépine concluded the day underlining that even though abuse is a sin that should never have taken place, the diocesan Church is called today to use it to boost a renewal. Here is the final message we received on that day: an invitation to go back on the road together, with hope and courage, with an approach leading to permanent conversion in order to be everywhere credible witnesses of God's Love in a greater way.



Sr. Madeleine Rochette CND – Donatella Fiorani
Office for Consecrated Life – Archdiocese of Montreal